TOKYOPOP was founded in 1997 and established the market for manga in North America. Since then, the company has published thousands of books, distributed anime and Asian films on home video and television, and licensed merchandise to consumer goods companies. The TOKYOPOP brand has expanded internationally with a network of over 160 partners in more than 50 countries and 30 languages, inspiring the company's newest campaign: International Women in Manga.
The topic of women in manga has been widely discussed with creators, publishers, and editors alike referencing the lack of opportunities in the manga market. Recognizing this phenomenon, TOKYOPOP will be launching the International Women in Manga campaign over 2018 with the goal of raising awareness for women creating best-selling manga in the current market and exploring the talent they bring to the industry. The campaign will begin by focusing on four major players in the international manga market: Sophie-chan, Nana Yaa, Ban Zarbo, and Gin Zarbo.
Sophie-chan was born in Iraq and become infatuated with shojo manga at the tender age of seven. With dreams of becoming a manga artist herself, she began teaching herself to draw using her favorite shows as inspiration. Even as she studied to become an engineer, she kept drawing, refusing to give up her dream of becoming a world-class manga artist.
"I wasn't seeking approval from anyone," Sophie-chan explained. "I was drawing as a hobby and thought that as long as I'm enjoying it, I don't need anyone to praise my work or support it. I knew I will get better in time and believed in myself."
Things took a dramatic turn in 2008 when she started a YouTube channel, which has since amassed an audience of 370k subscribers, and serves as a platform to not only show off her own artwork to fans of her legions of fans, but also provides tutorials to aspiring manga creators all around the world. Sophie-chan is currently living in Canada with her family and working on her first-ever manga series Ocean of Secrets (9781427857149).
"I was drawn to the ocean," Sophie-chan explained in an interview about her upcoming series. "I was also a big fan of fantasy and mystery. If you combine these genres together, along with a spice of drama, the Ocean of Secrets is born."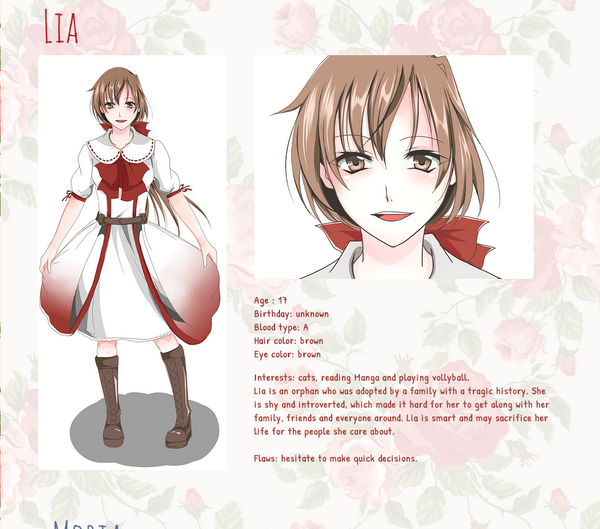 "We were thrilled to publish Sophie-chan's debut work, the first volume of "Ocean of Secrets" which was originally self-published, and now the long-awaited second volume with all new material is in production," said TOKYOPOP founder Stu Levy. "We couldn't be more excited!"
Inspired by Hayao Miyazaki's Howl's Moving Castle, Ocean of Secrets follows the story of Lia, an orphan living by the Atlantic Ocean. One day she is swept away by the currents in a ruthless storm. She is saved by a duo of illegal runaways and their magical, Moria and Albert. Her old mundane life suddenly becomes a supernatural adventure as she learns more about the world and herself.
Nana Yaa is one of the most prolific creators on the German manga scene for her yaoi web comic series CRUSHED!!, having self-published numerous volumes and short stories, as well as contributing to multiple anthologies through the independent publisher Shwarzer Turm. Yaa won first place in the manga competition Manga Magi at the early age of 17 and caught the attention of late-night talk show host Stefan Raab, who in turn had her on his show TV Total. She is now among the most productive artists in the German manga scene and has already published numerous amateur manga and short stories. In addition to her contributions to anthologies by the independent publisher Schwarzer Turm, her first full-length work, Patina was published by Droemer Knaur in 2016. Her slice-of-life drama MCS was awarded Doujinshi of the Year in 2016.
"When you make the step from amateur to professional artist and suddenly a lot of people will see your work, this job can be kind of scary." Yaa explains. "No matter how big or the small the audience may be, you should always draw a story that you would like to read yourself."
Now 26, Nana has a Bachelor's of Arts in Communication Design, and currently lives and works in Neuss, Germany where her best-selling adventure trilogy Goldfisch was first released. Her shonen manga series is currently being translated for a U.S. publication from TOKYOPOP with Goldfisch Volume 1 (9781427857675) set to release January 16, 2018.
Goldfisch tells the story of a Morrey Gibbs, a fisher-boy in a flooded world overrun with mutated animals known as "anormals". But he's got more problems than just giant fish to deal with. Namely, how everything he touches turns to gold! Sure it sounds great, but gold underpants aren't exactly stylish... or comfortable.
Together with his otter buddy Otta and new inventor friend Shelly, Morrey's on a quest to rid himself of his blessing-turned-curse, and try to find a solution for the tragedy he unwittingly caused.
"Nana Yaa is an incredible new African-German manga talent, and we couldn't be more proud to adapt her chart-topping shonen manga series into English" says TOKYOPOP founder and CEO, Stu Levy.
Rounding off the initial launch of the International Women in Manga campaign are Ban and Gin Zarbo. The twins were were first introduced to anime and manga by their mother as young girls, inspiring them to one day become manga creators themselves. At 24 years of age, the Swiss natives with Dominican and Italian roots, have already reached their goal, building a following of devoted fans through social media, and their German publication of Kamo: Pact with the Spirit World (Ban Zarbo) and Undead Messiah (Gin Zarbo) being translated for U.S. publication from TOKYOPOP. The two sisters share a studio in the Swiss hamlet of Langendorf, which houses their massive manga collection.
"We all know the superpowers of twins – and Ban and Gin have manga-making powers," said TOKYOPOP founder Stu Levy. "Their stories are fresh and riveting with compelling characters and intriguing artwork. Fans will do a double-take!"
When asked about their inspiration, Ban attributed her mother and Dominican kinship to the main influences behind her story-telling. "My siblings and I have grown up with ghost stories," Ban said of her manga series. "I could not help but develop a predilection for mystery, horror and crime."
In March, TOKYOPOP will release Ban Zarbo's Kamo: Pact with the Spirit World (9781427858672) a little less than a year after its German debut. Kamo has kept death at his doorstep for years. Now, just before his last breath, he receives a visit from a powerful mind named Crimson. Crimson offers him a chance at a new and healthy heart, in exchange for his help in capturing twelve spirits. However, Kamo will find out a pact with a spirit is not without its price.
"It's an incredible experience for me and a real dream to see how my manga Kamo is released in the US in English," says Ban Zarbo. "A big thank you to the whole TOKYOPOP team for making this possible! I'm still floating on clouds!"
Like her sister, Gin also took much of her inspiration from the horror and mystery stories the Zarbo twins were told in their youth. "I've always liked eerie myths and monsters like vampires, werewolves, ghosts and zombies," she explained. "Due to the fact that a zombie outbreak could trigger catastrophes all over the world, I find them most fascinating because they can spread rapidly compared to other monsters, thereby giving them the power to wipe out all mankind."
A month after Ban's manga debuts in America, Gin's Undead Messiah will be released with a full English-translation. The series follows an average 15-year-old zombie obsessed teenager, Tim dreams of taking down the walking dead himself. However, this fascination does not make him very popular with his peers until one fateful afternoon, after he discovers the trail of bloodthirsty beings with supernatural powers, it seems he may get his wish. Now is Tim's chance to prove himself, as the fate of humanity lands squarely on his shoulders!
When asked about the US debut, Gin said, "I am more than happy about this opportunity. Ever since my childhood I wanted an international publication and especially in the USA. Thank you for the fulfillment of my dream!"
TOKYOPOP's International Women in Manga campaign will kick off January 2018 with exclusive social media campaigning, special creator spotlights on prolific women working in the industry internationally, and more! The launch will follow through the rest of 2018 with Tokyopop introducing a slew of other prolific female creators working in manga including Natalia Batista who is best known for her twist on the damsel in distress story trope in Amaltea. For more information on the campaign, visit TOKYOPOP's website at https://www.TOKYOPOP.com.
---
About POP Media Holdings & TOKYOPOP
Founded in 1997 by media entrepreneur Stu Levy, POP Media Holdings brings Asian Pop Culture to Hollywood and beyond. Its publishing company TOKYOPOP® established the market for manga in North America, introducing the term to the English language in the process. Over its history, POP has published thousands of books, distributed anime and Asian films on home video and television, licensed merchandise to consumer goods companies, created graphic novels of major brands and led the way digitally in social media, e-commerce and user-generated content, including the mobile publishing platform POP Comics®. POP expanded internationally with offices in Europe and Japan and a network of over 160 partners in more than 50 countries and 30 languages. Its production arm has produced live-action and animated film and television content based on its extensive intellectual property library, including Priest, America's Greatest Otaku, Van Von Hunter, and a slate of projects currently in development. Visit POP at www.TOKYOPOP.com, www.TOKYOPOP.de, www.POPcomics.com, and subscribe to TOKYOPOP TV for original web series and shows (www.youtube.com/TOKYOPOPtv).